Here're the OverClocked inside Fan articles !

If you've successfully overclocked your PC or if you're a fan of overclocking,
you can now show this :-)

! NEW !

The OC bag build from felt for Mobilephone or Smartphone, CPU, accessories and Co.
is new in our OC fan article assortment.

Here's a picture of the new OC Phone Bag QR and OC Keychain: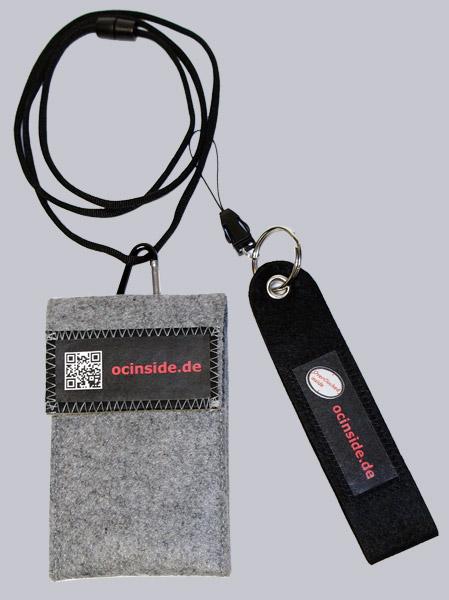 Please select the desired subgroup ...